Depression: Origins, Coping Mechanisms and New Approaches for Treatment
SPEAKING TOPICS
Overview
In the past fifteen years, the number of people suffering from depression in America has nearly doubled. Suicide rates continue to rise, and the World Health Organization says depression will be the #1 disease worldwide by 2020. As more people are slipping into the darkness of despair, how can we help them start healing?
Dr. Gregg Jantz encourages us to get away from the quick-fix mentality of chemical solutions and recognize that the whole person must be healed. Focusing on emotional, environmental, relational, physical, and spiritual causes of depression, Dr. Jantz provides a model for relief that takes into consideration the uniqueness of the suffering person and helps them tailor a solution specific to their needs.
TARGET AUDIENCE
Therapists and Counselors working with depression and anxiety disorders
Behavioral Healthcare Facilities that provide Mental Health Treatment
OBJECTIVES
Attendee will be able to explain the history of depression diagnosis and summarize early, initial approaches to depression treatment
Attendee will be able to demonstrate knowledge of and contrast the different pharmaceutical and non-pharmaceutical approaches to depression, including components of mental health treatment programs
Attendee will be able to explain and differentiate modern approaches to depression treatment to include holistic and nutritional approaches to care
Book Dr. Jantz
To have Dr. Jantz to speak at your event, please fill out this form with the information about your event, and we will be in contact with you. For more information, contact Beth Chapman at bethc@aplaceofhope.com or 1-800-492-3910.
Buy the Book!
VOLUME DISCOUNTS AVAILABLE
This is a landmark book on Depression. The simple design is easy to read (even when you are depressed) and at the end of each chapter is easy to apply steps.
LEARN MORE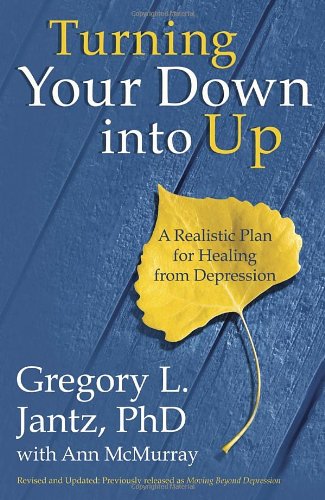 Living a life of purpose is one of the greatest defenses against depression. DR. GREGORY JANTZ