Sex, Love and Relationship Addiction: Breaking the Cycle
SPEAKING TOPICS
Overview
Relationships are supposed to give us love, strength, encouragement and affirmation. Sadly, many do not. Why and how do some relationships create heartache and havoc? Why and how do some bring desperation, frustration and unmet needs? Why do some produce comfort, where others produce pain? Dr. Gregory Jantz leads a research-based presentation that educated and informs professionals on the causes and behaviors associated with disordered relationships, and gives tools and techniques to help counsel, treat and heal lives and break free from unhealthy relationship patterns.
TARGET AUDIENCE
Professional sex and relationship therapists and counselors
Behavioral healthcare facilities that currently utilize mental and addiction treatment facilities, sex and relationship counseling and therapy practices
OBJECTIVES
Identify the reasons individuals succumb to destructive sexual and relationship behaviors
Understand behaviors and mentality of individuals who remain in/return to disordered relationships
Learn tools and techniques to treat those who struggle with disordered relationships
Book Dr. Jantz
To have Dr. Jantz to speak at your event, please fill out this form with the information about your event, and we will be in contact with you. For more information, contact Beth Chapman at bethc@aplaceofhope.com or 1-800-492-3910.
Buy the Book!
VOLUME DISCOUNTS AVAILABLE
In a warm, engaging style, Drs. Jantz and Clinton walk readers through patterns of relationship dependency, helping them unravel why they are drawn back to the same dry well of unfulfilled relationships over and over again. Readers will discover how to break the cycle, banish their fears, and find wholeness in the God who designed them to be in relationship first and foremost with him, thus freeing them to find healthy relationships with others. Includes a twelve-week personal recovery plan.
LEARN MORE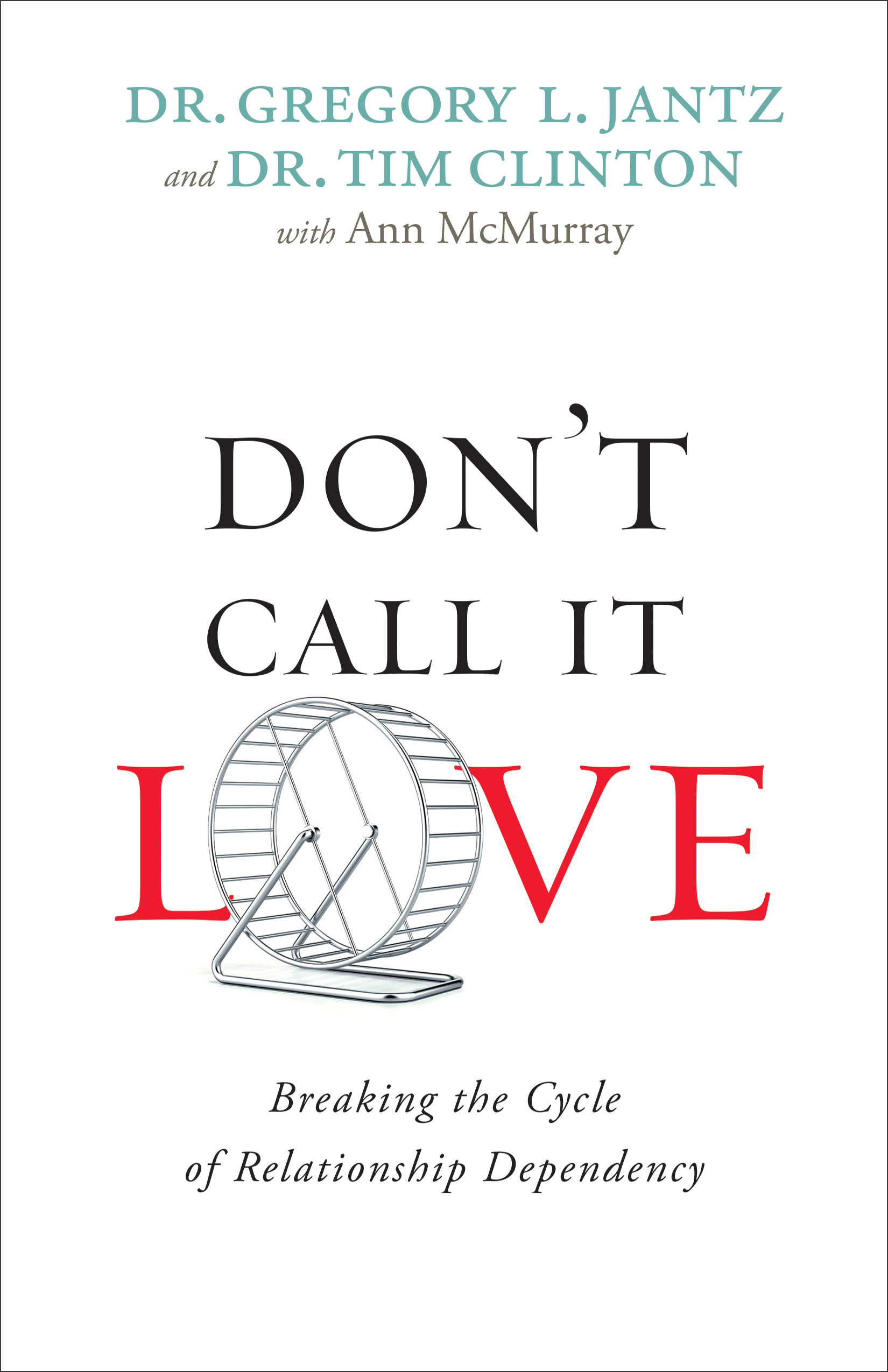 Relationship dependency is like living on a tightrope. Yes, a relationship provides a surface to stand on, but that surface is incredibly thin and inherently unstable. DR. GREGORY JANTZ